---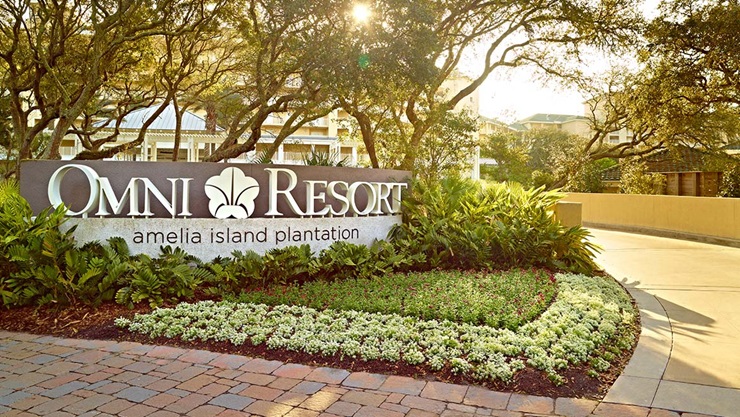 75th Annual SAWCA Convention
"SAWCA's Diamond Celebration"
OMNI Resort
Amelia Island, Florida
July 31 – August 4, 2023

Welcome to SAWCA's Diamond Celebration…our 75th Annual Convention. We are looking forward to a wonderful program at an amazing location and hope that you will join us. Below you will find information for Exhibitors and Sponsors…along with the most updated program & agenda information available. And as always, you may contact SAWCA should you have questions for which the answers are not yet listed. Just email Gary Davis at gary.davis@sawca.org or call 859-219-0194.
Click Here For The Convention Program
Room reservations are now available for booking. Click here to use the online system. If you prefer to speak directly to a reservation specialist you may call 1-888-261-6161 and refer to the group name "SAWCA 75th Annual Convention". Room rates begin at $230 plus tax & fees.
If you prefer to download the convention registration forms and submit via email or fax…follow the links below.
For SAWCA Jurisdictional and Associate Members…Click Here For Member Convention Registration.
For SAWCA Non-Members…Click Here For Non-Member Convention Registration.
For Exhibitor Information and Offline Registration…Click Here
For Event Sponsorships Email Gary Davis at: gary.davis@sawca.org
Platinum Sponsorship Form …Click Here.
Credit Card Authorization Form…Click Here.
---
SAVE THE DATE – 76th Annual SAWCA Convention
July 29 – August 2, 2024
Hotel Effie Sandestin / 1 Grand Sandestin Blvd / Miramar Beach, Florida

---
---
SAWCA's 73rd Annual Convention Held In-Person At The Homestead in Hot Springs, VA July 12-16, 2021
SAWCA's 73rd Annual Convention represented the first national convention since the pandemic began in early 2020 to be held exclusively in-person…bringing the regulatory and industry decision makers together at The Omni Homestead Resort, nestled in the Allegheny Mountains. The annual convention continued its tradition of excellent educational sessions coupled with opportunities to strengthen professional relationships surrounded by the iconic and historic amenities of The Homestead.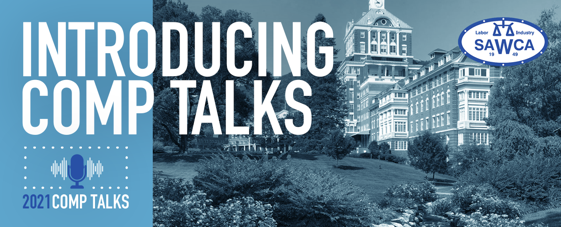 SAWCA debuted "Comp Talks"…(Think TED Talks For WC)… an opportunity to share your expertise and innovative ideas with a wide range of workers' compensation professionals. Our panel of presenters provided short 7-10 minute talks on workers' compensation trends and hot topics in an educational, non-commercial and non-self-promotional manner. They were interactive and involved the audience…who voted Corey Staver, David Corey Company...as the overall winner.

SAWCA will be continuing this session at the 74th Annual Convention…Look for more details as we draw closer to the event.
_____________________________________________________________________________________________________________________
72nd Annual SAWCA Convention Goes Virtual…Airing July 29th & 30th


The Southern Association of Workers' Compensation Administrators, though disappointed that we were not "In-Person Together" for our 72nd Annual Convention, still convened "Virtually Together" for the first time since 1949 providing a truly unique and fun virtual experience.
Virtually duplicating the experience that was planned at the OMNI Plantation on Amelia Island was impossible…but with a little imagination and a few special surprises, we shared educational sessions that provided benefit for all stakeholders serving as a reminder of how important it is to remain connected during times that have the potential of reshaping our industry.
The SAWCA 2020 Virtual Convention consisted of 4 sessions over two days…approximately 90 minutes in the morning…and 90 minutes in the afternoon providing 6 hours of the very best discussions by state regulators and industry professionals focused on the issues and challenges we were all facing in a new environment. During each session the roundtable and panel participants were available for questions via a live chat room that was open providing attendees the opportunity to directly interact in real time with the panel members. And…as an added bonus each virtual attendee received a SAWCA Convention Care Package …shipped directly to their personal pandemic hide-a-way containing various items and treats reminiscent of the SAWCA welcome gifts and exhibitor give-a-ways. Just a little something extra from SAWCA to bring a smile to your face.
The agenda for SAWCA's virtual convention is provided below:

2020 Regulators Roundtable – July 29th -Moderated By: Honorable Deneise Lott, Senior Administrative Law Judge, Mississippi.
Join regulators from across the nation as they discuss the regulatory issues and challenges presented by the COVID-19 pandemic.

2020 Employers Panel – July 29th – Moderated By: Mark Walls, Vice President – Communication and Strategic Analysis, Safety National

2020 Carrier/Insurance Panel – July 30th – Moderated By: K. Max Koonce, Chief Claims Officer, Casualty, Sedgwick Claims Management Services, Inc.
Panelists include: Safety National, AIG, NCCI, SUNZ Insurance, & Pinnacol Assurance

Things That Make Bob Go "Hmm" – July 30th – Moderated By: Robert H. Wilson, President & CEO, WorkersCompensation.com
Panelists include: Abbie Hudgens (TN), Karl Aumann (MD), Kevin Tribout (Optum), Greg Gilbert (Concentra), & Wade McGuffey (Goodman McGuffey)


---
SAWCA In Savannah
Savannah, Georgia Was Our Host City For The 71st Annual SAWCA Convention.
The 71st Annual Convention was held July 29 – August 2, 2019 at the Hyatt Regency Savannah in historic Savannah, Georgia. SAWCA once again brought together the industry and regulatory "Decision Makers"…Providing the best speakers sharing their expertise on the issues that matter…The Value Of SAWCA.

SAWCA 2017 & 2018 Combined Attendee List
If you are wondering who attends the SAWCA conventions…it is easy…The "Decision Makers" from both the industry and regulatory agencies…but to be more specific we are pleased to share a combined list of attendees from the 2017 & 2018 Annual Conventions. Please note that while many of those on the list attended both conventions, some only attended one.